Highest Quality
Studio Recording Mode creates lifelike, photorealistic volumetric assets for AR, VR, XR, virtual production, etc
Live Pipeline
Enabled by its patented 3d capture camera technology, a Mantis Vision breakthrough is the capability of LIVE volumetric streaming for real-time communication and broadcasts.
Small Footprint
Measuring less than 3×3 meters with no green screen required, the Mantis Vision Volumetric Studio can fit in any setting.
Fast Renders
The optimized workflow enables render times of minutes or hours instead of days or weeks, and a real-time mode allows instant previews and assets.
High Throughput
Volumetric capture of hundreds of people per day for activations and events, with immediate access to their AR "hologram".
Bandwidth Friendly
Mantis Vision content can be viewed from 4G, 5G, Wi-Fi, or wired connections thanks to the streamlined workflow and compression.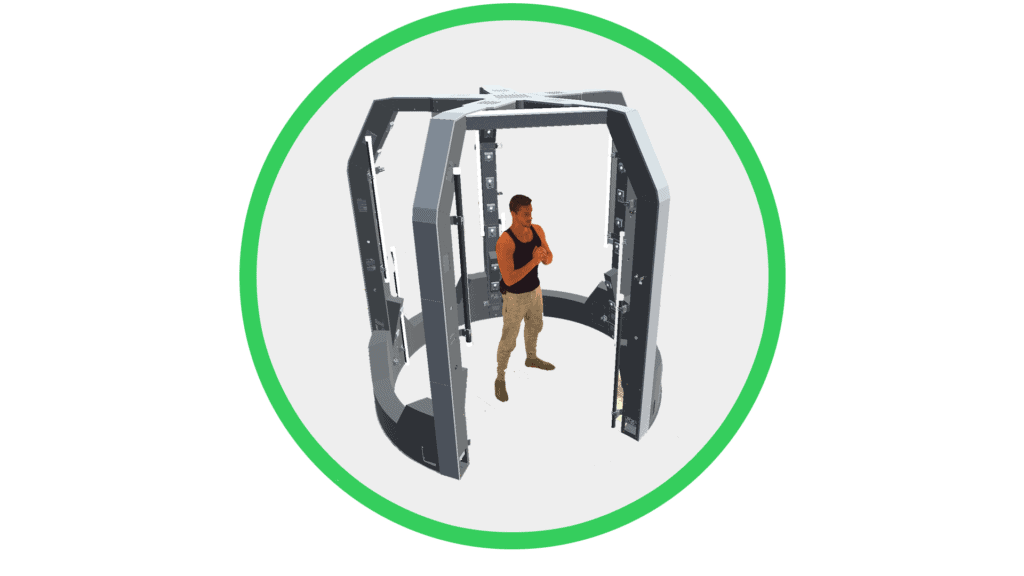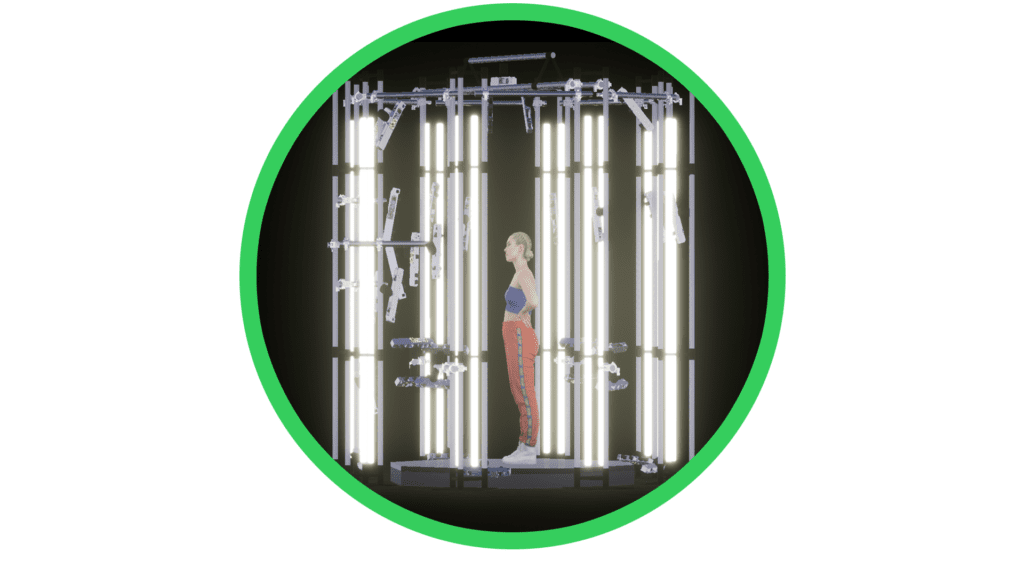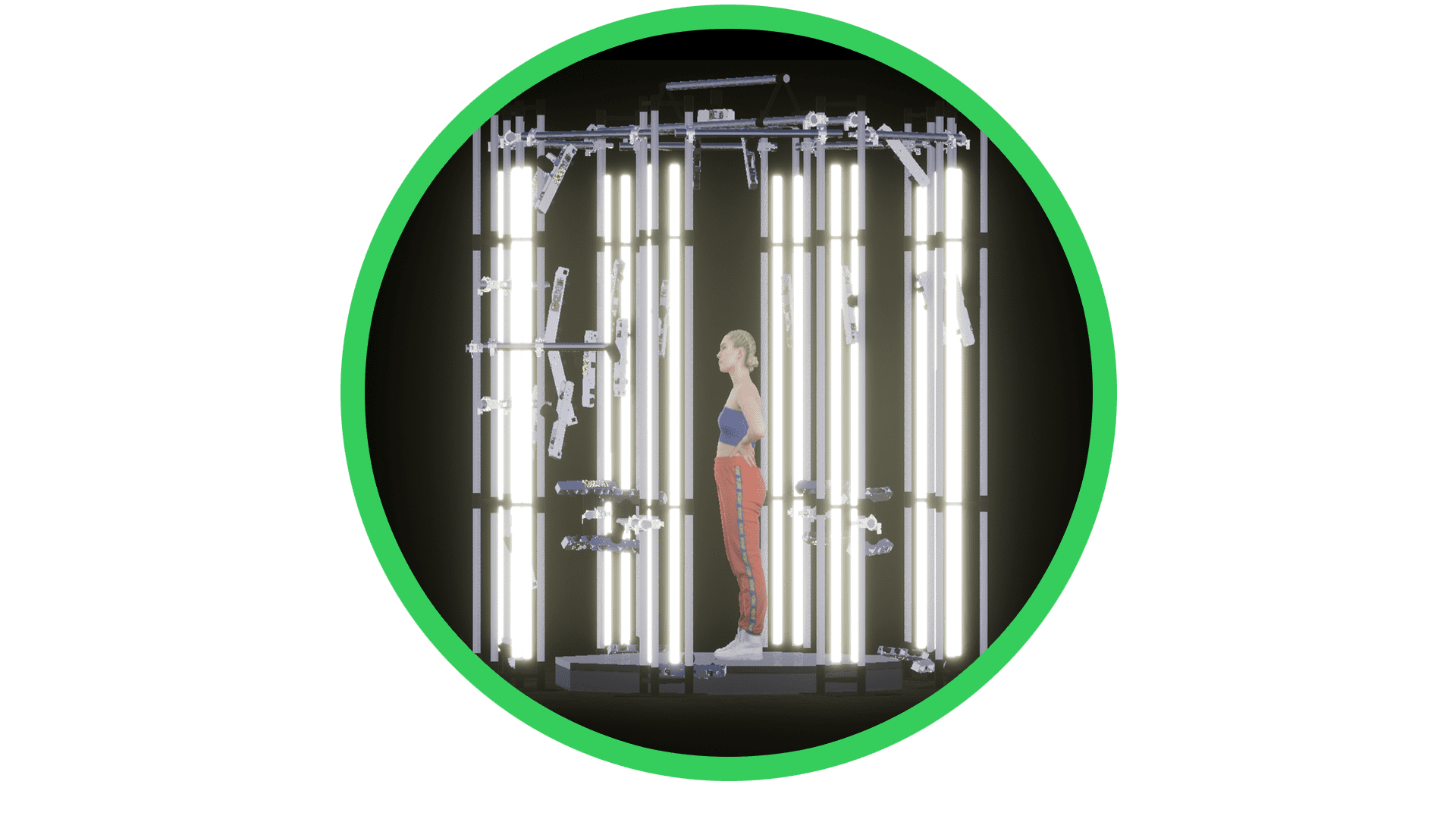 Volumetric Studio Benefits
* Real Motion Redress solution using the uniform mesher.
HQ 3D dynamic video
No green screen
Fast and Realtime workflow
High resolution and accuracy
Easy alignment and calibration
Small footprint
Web based model viewing, no app required
Multiple export options
Easy integration through API
High quality decimation up to 10%
Volumetric Studio Workflow
Mantis Vision's 3D Volumetric Studio has the fastest workflow from scan to share, with exceptional data quality and an easy-to-use interface
Volumetric Studio Specifications
3iosk 16

3iosk 21

Studio Ring

No. of RGB cameras

32

42

64

No. of depth cameras

16

21

32

Scanning scene height

2050mm

2050mm

2200mm

Scanning scene diameter *

Ø900mm

Ø2500mm - Ø3000mm

3iosk footprint

Ø2575mm

Ø4200mm - Ø4700mm

3iosk height

2485mm

2700mm

HQ assets processing time **

~ 30sec per frame

~ 60sec per frame

Real-Time Live preview

Yes

Yes

HQ processing time

30 sec per frame

45 sec per frame

Video scanning speed

15/24/25/30 fps

15/24/25/30 fps

Real-Time Live Streaming

Yes

Yes
* Studio Ring's scanning diameter and height can be customized.
** The processing time is based on single render machine. Support for distributed computing on both cloud and local rendering.
Mantis Vision Volumetric Studios Worldwide
Volumetric Studio Applications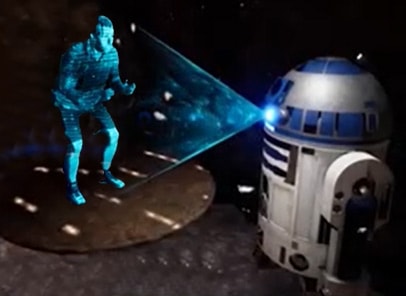 Capture attendees and provide an AR keepsake to share on social media. Static poses are rigged and animated to create unbelievable sequences. Volumetric videos combined with CGI elements bring to life one-of-a-kind stories.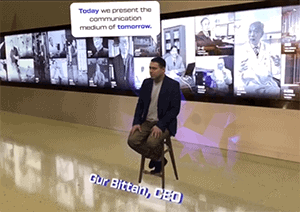 Through your mobile phone see a full-size hologram of an AR expert for guided tours, tutorials, exhibits, instructions, or even live Q&A. Use throughout the venue, and update for new exhibits.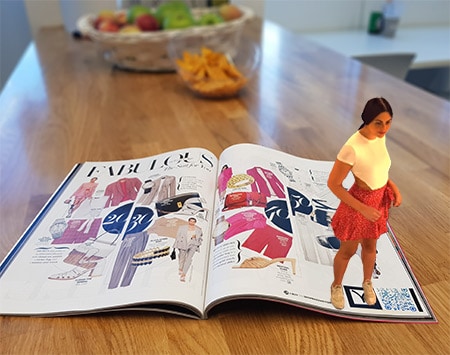 Record in the volumetric scanner and share through QR codes or clickable links for customers to experience an AR hologram of a celebrity, spokesperson, or model through their phone.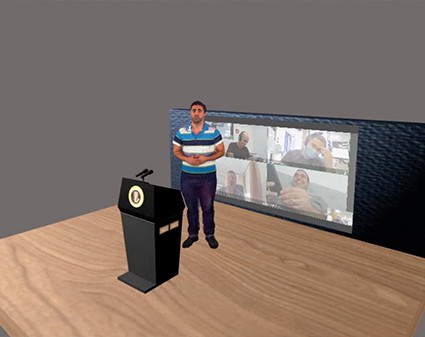 Record and broadcast remote volumetric interviews in 3D. Viewers see the participants interacting as though they are in the same room, even when they are thousands of miles apart.