Ready to be embedded in any Android smartphone
Mantis Vision took professional 3D scanners, added powerful algorithms, reduced their costs, and shrunk them to a miniscule size. Mantis Vision 3D camera mobile solution offers OEMs the flexibility to embed 3D vision, in any form of choice. Front-facing or world facing, with our high-resolution and advanced algorithms, a world of use cases are now possible with a mobile 3D scanner. Not only that you can offer your consumers facial recognition and tracking capabilities, but also the ability to capture their children, pets, artifacts or favorite room decor. With Mantis Vision technology, your mobile can capture and share high resolution 3D videos instantly, ready to be viewed on any MR/VR platform.
Mantis Vision core technology is now available to be integrated in wide range of system settings. We can capture live color depth with low computation requirements and no specific ASIC needs, utilizing mobile single / DSP core… Furthermore, our proprietary coded pattern, yields at least 4 times more critical features density, relative to competitors', resulting in high resolution of 120K points when using 1M sensor, or 40K points when using a VGA Sensor. Finally, we offer a coded flash design as thin as ~4mm, supplied by an alternative supplier base. We are the smart choice for mobile depth sensing.
COMING SOON TO A MOBILE NEAR YOU
Download our viewing app and play with images captured by Mantis Vision Technology.
Available for Galaxy S8 on Google Play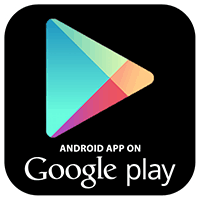 Pics from Another Dimension
Imagine taking a selfie, posting it on Facebook, and letting your friends play with the camera angle, using a 3D phone screen. Or how about making yourself younger by 10 years and then turning that frown upside down? Thanks to Mantis Vision you'll be able to take real 3D pics from mobile devices and let your creativity go wild.
Augmented Reality, Puppeteering, and Holograms
Mantis Vision's mobile solutions support real-time 3D video. You could have a three dimensional chat with a date, implant yourself in an augmented reality game, puppeteer an ogre, or even record a hologram. Expect to create and communicate in brand new ways that will only be limited by your imagination.
World Facing Depth Camera
Performing a 3D scan usually requires a dedicated device that's expensive and only available for industry professionals (such as this Industrial 3D scanner). Mantis Vision makes this technology available for everyone. Envision scanning an object, sharing the 3D model online, and sending it to a 3D printer – all from your smartphone. This will soon become a reality.
Get a job at Mantis Vision and be
a part of the next online revolution